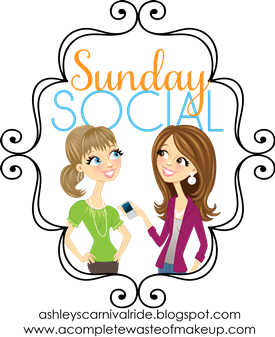 What do you value most in life?
I know that sounds cheesy.
There's nothing I value and appreciate more than
my love for my husband, my family, and puppies
what do you think is the greatest invention in your lifetime and why?
In the past 22 years, I think the greatest invention has been the smart phone?
Isn't it amazing how they can make a computer so small?
Isn't it amazing how they have revolutionized the world?
We now think, act and live completely different because of smart phones.
what do you think is the secret to a good life?
What's the secret to happiness?
The ability to take time for yourself.
To cherish the little things, and to just relax, breathe, and enjoy the simple things.
Don't get worked up over the little things.
Work through the big things slowly.
Take care of yourself, but don't forget about others.
what would you most like to be remembered for when you're gone?
I want to be remembered as someone who accomplished what she wanted to do.
I want to be remembered for making strides in the environmental movement either locally or globally. Realistically, it'll be locally.
What accomplishment in your life are you most proud of?
I'm extremely proud of who I was in High School.
I earned my bronze, and almost Silver Duke of Edinburgh.
I achieved the highest honours in Girl Guides of Canada
I proposed and researched options for a green roof.
I volunteered my ass off.
I was a great person. I was the person I wanted to be. The person, I wish I still was.
I want to still have that passion to volunteer and make a difference.
If a movie was made about your life, who would you want to play you?
She's kinda short though.
If she' wasn't so drop dead gorgeous